RUS | ENG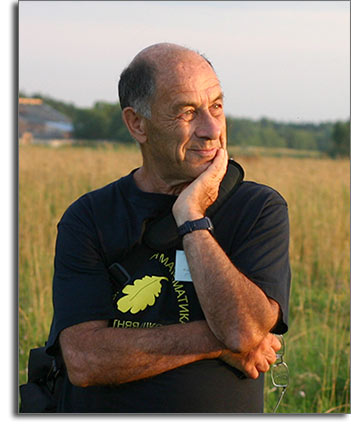 © Photo by S. Tretyakova
Russian Academy of Sciences,
Steklov Mathematical Institute of the RAS,
Lomonosov Moscow State University
in cooperation with
Moscow Mathematical Society, Independent University of Moscow, National research university "Higher school of economics"
International conference
ANALYSIS and SINGULARITIES
(Steklov Mathematical Institute, Moscow, Russia, December 17–21, 2012)
dedicated to the 75th anniversary of
Vladimir Igorevich Arnold
Registration fee is 110 EURO for regular participants, 55 EURO for students, postgraduate students and accompanying persons.
The registration fee can be paid after the arrival to the Conference under the registration of participants.
To prepare the Abstract of the talk we kindly ask you to use the LaTeX envelope supplied below. In this envelope the Abstract should be no more than two pages. It has to include

the title of the talk (no more than two lines),
the name of the author(s), his or her affiliation,
the text of the Abstract itself.

The electronic version of the Abstracts has to get the Organizing Committee no later than November'1, 2012. If you send the respective file like the attachment, please, title the file by a Name being close to your Family Name (for example: Ivanov_V_V.tex) and include this name in the subject and/or the text of your message.
Also we kindly ask to send on the address of Organizing Committee before November'1, 2012 the HARD COPY of the abstract with the mark "FOR PUBLICATION" on the first page and the signature of the speaker nearby. That needs to make the final proofs of the Volume of Abstracts.
The form of an example: File In DOS Mode
This information is in preparation. It is planned for the accommodation of participants to use the guest rooms of Moscow State University or to make reservations in nearest hotels.
Registration: October'1, 2012
Call for Abstracts: November'1, 2012
Confirmation of participation: November'20, 2012
Mail: "ANALYSIS and SINGULARITIES"

Steklov Mathematical Institute,
Gubkina 8, Moscow, 119991, Russia

Fax: +7 (495) 135 05 55

(with mark "ANALYSIS and SINGULARITIES")

E-mail: arnold75@mi.ras.ru