RUS | ENG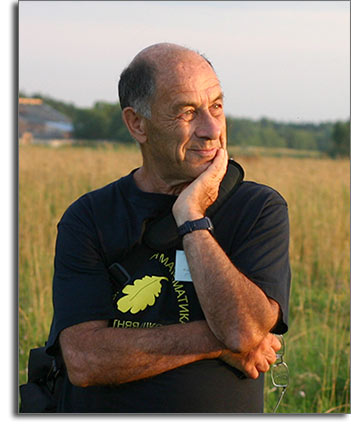 © Photo by S. Tretyakova
Russian Academy of Sciences,
Steklov Mathematical Institute of the RAS,
Lomonosov Moscow State University
in cooperation with
Moscow Mathematical Society, Independent University of Moscow, National research university "Higher school of economics"
International conference
ANALYSIS and SINGULARITIES
(Steklov Mathematical Institute, Moscow, Russia, December 17–21, 2012)
dedicated to the 75th anniversary of
Vladimir Igorevich Arnold
Topics in Mathematics and Physics related to the work of V. I. Arnold, first of all Dynamical Systems, Singularity Theory, and Topology.
The list of invited speakers includes

A. A. Agrachev, V. M. Buchstaber, A. B. Givental, Yu. S. Ilyashenko, S. P. Novikov, D. B. Fuks, A. G. Khovanskii.
Organizing committee:

V. V. Kozlov (Chairman), V. A. Sadovnichii (Chairman),
A. A. Davydov (Deputy Chairman), S. K. Lando (Deputy Chairman), D. V. Treschev (Deputy Chairman)
I. A. Bogaevskii, Yu. M. Burman, V. N. Chubarikov, A. D. Izaak, T. S. Ratiu.
Programme committee:

V. A. Vassiliev, V. V. Goryunov, S. M. Gusein-Zade.
Contact phone:

+7(915) 768 64 55
Mail: "ANALYSIS and SINGULARITIES"

Steklov Mathematical Institute,
Gubkina 8, Moscow, 119991, Russia

Fax: +7 (499) 135 05 55

(with mark "ANALYSIS and SINGULARITIES")

E-mail: arnold75@mi.ras.ru
Amendments to the conference schedule:

The talk of Yulij S. Ilyashenko «Limit cycles from Poincare to nowdays» moved to Friday 21.12.2012 12:00.
The talk of Maksim E. Kazaryan «Nonassociative Hilbert schemes and Thomas polynomials» moved to Thursday 20.12.2012 10:00.